IEF is committed to Education within Israel and the global body of believers. Throughout the year, we are hosting a series of lectures on a variety of topics via zoom. Should you be interested in catching up on these lectures, we can make them and the visuals available on request via the link below.

Our February lecture will be on Thursday 16th February 23. The meeting will begin at 7:30pm UK time and will be hosted on Zoom. Victor Kalisher, general director of the Israel Bible Society ,will share with us about the work of the Israel Bible Society and about sharing the Gospel message in Israel. Please sign up by clicking here or on the picture to the side.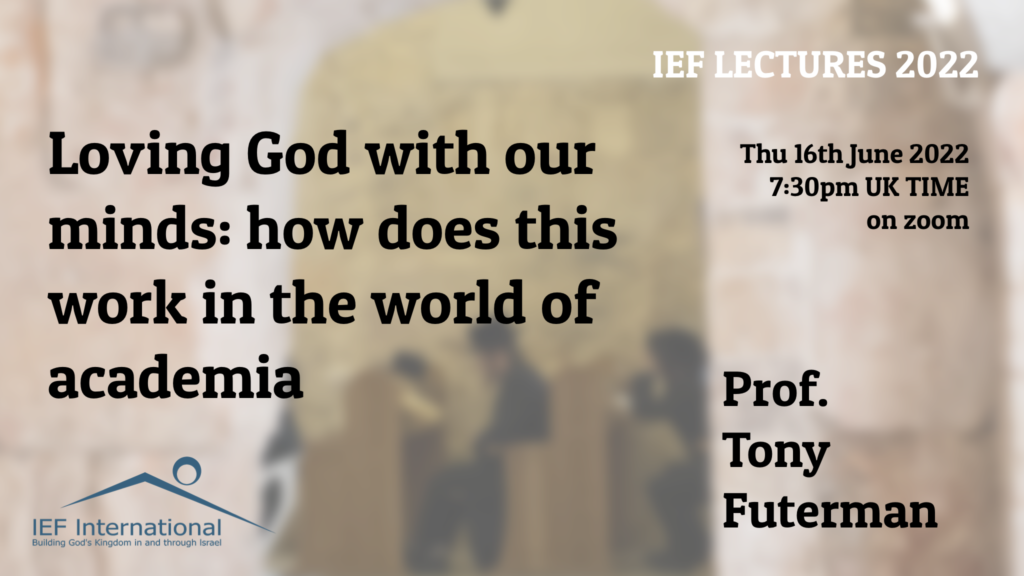 Prof. Tony Futerman of the Weizmann Institute of Science, Israel presented to us 'Loving God with our minds: how does this work in the world of academia?'. For security reason, if you are interested in viewing our June Lecture, this can be accessed by a google account, please contact us via email for more details.
August 2022
Guest speaker from Israel shares with us on 'The Crucifixion.'
April 2022
David Zadok shares with us on 'Is a Messianic Jew a Christian?'
February 2022
Dr Philip Sumpter shares with us on 'Knowing ourselves and God Through Stories: A Comparison of the Bible and the Quran.'
May 2021
Elisabeth E Levy – 'When Christians were Jews'
August 2021
Botrus Mansour – 'Life in Israel from a Israeli, Arab, Palestinian Christian perspective.'